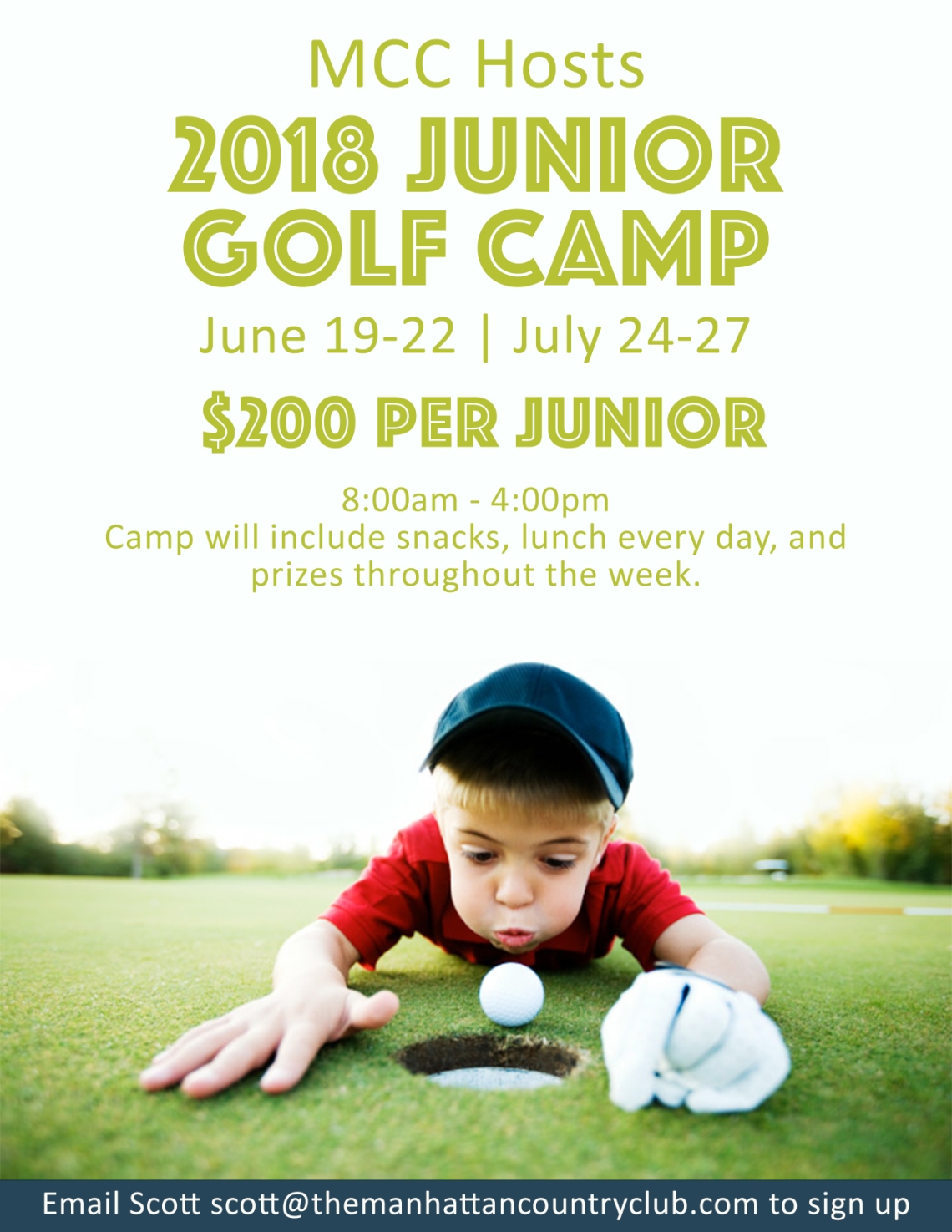 Activities will include golf, golf, fun, games, and more golf.
Juniors can be dropped off at the Club before 8:00am and can be picked up after 4:00pm

Camp will include snacks, lunch every day, and prizes throughout the week.

All ages are encouraged to attend either or both camps.

Junior Camp will be filled with games and activities around golf but might not be specific to golf at all times.
Each day we will progress through the game of golf, learning about the golf course, etiquette, and how to play the game.

We will go to the pool for lunch and spend some time relaxing poolside.

Juniors will have the option to swim or relax and have some fun with the Pro's poolside before heading back out on the golf course to review the mornings activities as well as play or practice.
This is to be a fun week of entertainment at your Country Club for your junior golfers!